1、 Qingdao pattern conveyor belt: inclination 0-45 degrees to prevent material from slipping and improve conveying capacity. According to the different coverage performance, it can be divided into ordinary, oil-resistant, acid-alkali-resistant, heat-resistant and so on.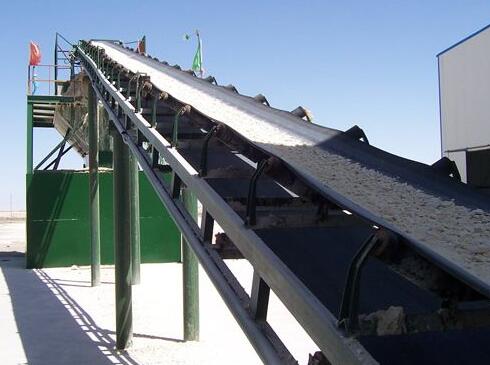 2、acid resistant and alkali resistant conveyor belt: suitable for working environment with acid and alkali contact, such as phosphate fertilizer manufacturing, seawater drying salt.
3、Qingdao high temperature conveyor belt: heat resistant conveyor belt is mainly used for transporting high temperature materials, such as sinter, hot coke, cement clinker, hot castings and so on.
4、 oil resistant conveyor belt: cover rubber using high acrylonitrile content of nitrile rubber as the main material.
5、Belt conveyor: uphill conveying material to prevent material from slipping.
6、 Full-core flame-retardant conveyor belt: It has the characteristics of high strength, large capacity and balanced transportation. At the same time, the product has good flame retardant, antistatic, impact resistance, wear resistance, corrosion resistance and other properties.
7、EP conveyor belt : with heat stability, impact resistance, suitable for medium-long distance, high-volume, high-speed transportation of materials. Polyester conveyor belt (EP) not only has many advantages of nylon conveyor belt, but also has the unique advantages of small elongation and no reduction of wet strength.